Eleanor Gesensway, known as Ellie, and her husband Dan bought the house at 626 Spruce Street in 1964. They had a contractor complete renovations until the spring of 1967. Although the work was not yet finished then, the family moved in and did the rest of the work themselves.
Ellie talks about the regulations of the Redevelopment Authority and how they were inconsistently enforced; working with an architect, a general contractor, and sub-contractors; and delays in getting the renovations completed. She speaks about the difficulty of getting a construction loan because the neighborhood was redlined. She believes that OPDC may have had unwritten policies about what kind of people were acceptable owners in various parts of the neighborhood. She talks about exclusion in general and gives examples of incidents where she personally felt excluded.
She became involved in Save Spruce Street, an effort to save the row of historic buildings at 700 to 714 Spruce from demolition by Pennsylvania Hospital. She mentions her role in the Let Lits Live Coalition to oppose the demolition of the department store.
She discusses how her family enjoyed living in the city. She talks about the schools her children attended, the kind of education they got, and her views on public schools, and she tells some stories about teachers. She describes the devastating effect of the 1973 teachers' strike, but finishes with an upbeat story of getting a zoning variance to widen the living room of their house to make space for her husband's grand piano.
Transcript
Note: The narrator wanted to make a number of material changes to the transcript of her interview. The following version reflects those changes and differs significantly in some sections from the taped interview and from the final transcript of it prepared by the transcriber. This version also lacks time markers.
DS:      The date is January 5, 2008. I am Dorothy Stevens, and I will be interviewing Eleanor Gesensway, spelled G-E-S-E-N-S-W-A-Y.
[Tape is turned off, then on again]
DS:      Ellie, would you spell Eleanor the way it should be.
EG:      Sure, I am E-L-E-A-N-O-R. And Gesensway was spelled correctly and pronounced correctly, which is quite amazing. [Laughs]
DS:      Eleanor, tell me why you came to Society Hill. How did you come?
EG:      I was trying to recollect that in thinking about this interview. I am a Philadelphian, born raised, educated all through college and graduate school in Philadelphia. When I was young and living in what is called, I guess, West Oak Lane, my parents had friends in the Rittenhouse Square area. He was a doctor, and I think they lived above his office in ___________ the house. I thought that was the best place to live. I wanted to be a townie. When I married and had children, I knew I was not a suburbanite. Before we were able to buy a house, we lived in rental places.
             I'm trying to recollect how I learned about this neighborhood. Because I knew I wanted to live in town, I think I heard about a house tour, a Society Hill house tour. I could also have taken a Rittenhouse Square house tour. That may have been how I heard that this effort was being made down here. Or I heard before and wanted to see what was happening. Anyway, I took the tour and knew this was where I wanted to live. And so I somehow found out about the Old Philadelphia Development Corporation and got a list of houses, properties that were being offered for sale to be upgraded. There were little Xs along some that had already been spoken for or were otherwise not available. And then there were others, quite a long list of properties that were available. I think I remember coming down here, possibly with my mother-in-law, and just walking the streets.
             I knew I needed a large house because the only way this was going to work for us financially – we had very little resources – we couldn't even buy the property outright without my father's help – was if my husband had his office in the house. My husband Dan, was an M.D. psychiatrist and psychoanalyst. He needed very little space for his office and waiting room. And, I also did not want to live in a little tiny house, though I loved the little tiny houses that were restored so beautifully and heart-warmingly, east of where I am, which is at 626 Spruce Street.
            I remember that Ted Newbold was the guy who showed us this property as well as next door, 624 [Spruce]. And I don't remember being shown others, possibly because I didn't ask to be. I don't remember. Anyway, I remember Ted saying, "Well, I could be at an Eagles game today." [Laughs] Sort of begrudgingly. But anyway, that's how I saw this house.
DS:      What year would this have been?
EG:      It would have been the fall of '64, I think, because my youngest was born in April of '64, and I knew we needed to find a place to live, and it would have been Eagles season. I think it was the fall of '64. Then there was a long history that followed.
DS:      There were two houses that you had looked at here, with Ted Newbold. And what made you decide on this one?
EG:      Somebody informed us that this house was structurally more sound, although it was expensive. It was listed at $15,000, which was like five times what other houses were listed at, three thousand, four thousand, to purchase. The reason given was that – although they were sub-standard – there were existing systems in place. [Laughs] There were six apartments in the house. Somebody advised me that that this was the better of the two houses. I don't remember who.
             One thing, now – jumping around a little bit – we were given, as was everybody else, a list of architectural specifications regarding mainly the exterior of the house – listing what had to be done to make the house look historically accurate. We were not required to do anything inside the house specifically. We were also given the specs for the next house, 628 Spruce. We expected them to follow what we had to follow, which was to tear down a back building, to remove fire escapes, to take the house back to single family residence, and so on. Well, none of that came to pass at 628 Spruce because the Redevelopment Authority did not buy or sell that property.
            That property was bought on the private market by the current owners. I don't know what they paid for it. But they did not take it back to single family. There are still six or more apartments in there. There is still the outside fire escape. There are still the overhanging piazza kitchens. There is still the back building. On our block, it is the only building that goes all the way to the back street; that is, it has no open space. At one point, that practically derailed my chance of living here because my husband, who grew up during high school living in a third floor apartment at Broad and Columbia, 15th and Columbia, where there were fire escapes and such, said, "I'm not living there!" And I was in tears for quite a while. But we did do it. [Laughs]
DS:      That house was an apartment building. This house was an apartment building, too, your house?
EG:      Yes, six apartments. And there were overhanging structures all over the place, and there was a back building, and there were six kitchens, obviously, and six bathrooms, obviously.
DS:      How did you get over this? Your husband said, "I won't move."
EG:      He said, "I won't move. And I won't buy that. We won't live there." And I'm not honestly sure how or why I won out. [Laughs] We did find out, I think, that the purchasers of 628 were going to be living in 628. They were going to be one of the tenants. It was to be owner-occupied. Of course, we had no foresight. We didn't know how long they would stay, or if this was a ploy. Who knew any of this? As it turned out, they are still there. It's still apartments. Except for very few occasions, it's been perfectly fine.
DS:      You were required by the Redevelopment Authority to have them be a twin to you in the front?
EG:      No, each house had its own specifications worked up by an architectural committee based on, I guess, the original fire insurance descriptions or whatever evidence they found. This block was built mostly on spec or for owners in 1805-1806. That's our decade in this block for most of the buildings. There must have been a fire at one time at 630 Spruce because it's mid to late 19th century. There are a couple of other exceptions as well.
DS:      And that's an apartment building?
EG:      That is also apartments. The block is mixed, but next to me at 624 there is a single family and there's a row of single family houses. My house is larger than most on this block and probably in the neighborhood, because it's 21 feet wide. It's three bays: three windows across the front. And most others are 18 feet wide. The lot is 110 feet [depth]. And we have the back street, of course. We didn't know what was going to happen in back of us because McCall School is back there. When we moved here there was a big corner building, multi-story, and it was used –
DS:      Where was it?
EG:      It was – well, this is Cypress Street behind me. It was on the corner of Seventh and Cypress going east towards Sixth. And it took up, oh, a quarter of the block, something like that. It was multi-story. And as I recall, it was the dormitory for the museum college, which is now the University of the Arts: the museum college, PCA, Philadelphia College of Art. It has had various names. That building was demolished around the time we were moving in. There also had been a row of small houses on Cypress, on the south side of Cypress. But they had been demolished before we moved here. We didn't really know if there would be new construction there. As it ends up, there's school parking back there, which is a plus for us during after-school hours.
DS:      And you have a garage?
EG:      I do not. This is the only house that does not use the back yard for parking. All my neighbors have used theirs for parking. But, because we have the office in the front of the house, we use the back of the house as our living room, here, where you are sitting, and we didn't want to look out at a car. And most families have their "kitchen family room" in the back of the house and then a [parking] space.
DS:      So it works. Tell me more about the condition of the house when you bought it. You felt that the price at the time was higher than other houses?
EG:      I could see that it was higher, much higher.
DS:      Much higher.
EG:      As I say, four or five times higher.
DS:      And do you know why?
EG:      Well, I was told that it was livable.
DS:      And the others were not.
EG:      I guess. But it wasn't livable because we had to take out all the kitchens, all the bathrooms, all everything and install new heating, electrical, plumbing. I thought we would keep the old floors, but there were so many holes in the floors from all these separate apartments that it was just not feasible. Only a few original things have survived. One is the Devon marble fireplace in the master bedroom which is on the second floor front. It's not a working fireplace, because all the other fireplaces had been removed on the floors below and above, so that all the shafts were gone. Also we would have had to cooperate with the neighbors whose flues went up jointly with ours, and they were not interested. But that marble fireplace is old. The newel post and balustrade rail are old. The first floor balusters [Laughs] were replaced at some time in the past, but then the balusters from the first landing all the way up to the third floor are old. Otherwise, we decided in the end to tear everything else out. If I had known more of what I came to learn about preservation, I might have tried to save some of the woodwork. There was very little left and it was in very poor condition. There was one half of an arch and not the other half. There was some wood window trim but not much. I don't know what I would have done. This is all new lath and plaster. We did not put up sheetrock; that was one thing we did not economize on. And it is beautiful to this day. [Laughs]
DS:      It is. [Laughs]
EG:      Our travails did not end with the crying over the neighbor that we share the piazza way with. We hired an architect who lived in the neighborhood, Joseph Praissman, at 238 South Third Street. I had gone to see his work in his own house which contained apartments, and I felt I could work with this gentleman. I felt that some of the other architects I had met and interviewed would impose their designs on me, and I'm sort of – I have my own ideas.
DS:      Would you spell his last name?
EG:      P-R-A-I-S-S-M-A-N. We told him how we wanted the house, the office, the children's needs. So on and so on. And then he submitted the plans for bids. We got only three bids: a high, a middle, and a low. We crossed off the high and the low and went with the middle. The night before settlement, the night before settlement, that gentleman let us know he was withdrawing! He could not do what he wanted to do for the price he quoted us.
DS:      The contractor.
EG:      The general contractor. It was devastating; so we went with the highest bidder, who turned out to be Joe Ottaviano. [Laughs] We're both laughing, and we both know why, I guess. Well, that became a three-year horror [Laughs]. Delay upon delay upon delay. The worst of which was, in the fall of '65, I guess, since I think we spoke for this house in '64. Ottaviano left the roof open, totally open, and it was hurricane season and rainy season, and the rains came, and he stole – or borrowed – everybody's trash cans to catch the rain in the attic. [Laughs] As if that would save the house! But what are you going to do? My husband said, again, "Forget it. That's it." [Laughs] "We're out of here." And I said, "No, please." And I will say that the job, when it got done, with great delays – he would work for two weeks, and then disappear for a month – anyway, when it got done, it was a top-notch work.
DS       It was.
EG:      It was top-notch work. The plumber knew exactly what he was doing. Seems to me the electrician was fine. The plaster work is beautiful. But we came to the point where we had to economize, because it was a lot of money. And so, everything that you actually see, pretty much, we did ourselves. All the floors my husband did. The kitchen – he built all the cabinets. The bathrooms – he built all the cabinets. I did all the painting. On all plaster, all wood, there are three coats, and it has not been repainted since!
            The beams in this two-story living room area – I thought I would save the old beams – but when they were uncovered, there were missing pieces. It was just bad. I wanted the beams for some reason. These are new beams, but I had to stain them. I had a scaffold erected in the living room that went all the way up. And the kids are doing Ring Around the Rosie underneath me while I'm trying to paint and stain and finish and all that stuff. In the end, the only change we made architecturally from our original plan was to remove a stairway that I had coming down from the balcony here to the ground floor. I thought it would be important to have a second exit path. I found that it took up too much of the room, and we didn't have a beautiful looking stairway because we couldn't afford it. It was a nice stairway, but – so we took that out. But otherwise, I am happy with the arrangement. It suited our family. We've been in here for forty-some years. Forty-three years.
DS:      You did move in, then.
EG:      We did.
DS:      You bought it in '64.
EG:      Sixty-four. We were living in a rental house with three little children. My in-laws had a shack – and it really was a shack – on the Rancocas Creek in Mt. Holly, New Jersey, since the time my husband was five years old, so that's since 1937. And that was one reason we could live in town. We could escape 30 minutes away to open space and green and creek and woods. And so, come April of '65, I gave up the rental house, thinking we'd save some money, and moved all our stuff to my in-laws place, which was a big house in Mount Airy, and moved my little family to Mt. Holly. There was no heater or anything down there then, but I figured we could manage till the fall, when we would surely be in this house. Right? OK.
            Come October, I could not bear changing one-and-a-half year-old Ellen's diaper any more in the cold down there. I moved my little family to the third floor attic space of my in-laws house. Come the next April, I moved the whole family back to Mt. Holly. Come the next October, I moved the family back to the attic space in Mt. Airy. Now it is fall of '66. Dan moved into his office space, which was pretty raw. There was construction going on behind him in the house proper. He's in the talking-cure business, so there was noise to contend with. But it was pretty well sound-proofed, I guess. He brought our then six-year-old daughter Debbie every morning with him down to start first grade at McCall School. And I would come later in the day with the two younger ones and do whatever work I could do here. Pick up Debbie from school at 3:30, I think it was. And neighbor, Evie Cleff, in the 700 block of Pine, took her in at lunch time. And that continued until we could move in in the spring of '67 – at which time I had no kitchen. [Laughs] But I was determined to move in. And so we worked on the house for the next ten years! [Laughs]
DS:      [Laughs] And your husband was very patient.
EG:      Yes, he loved not to have to commute. His office was here. Every 50 minutes he would come in and play the piano for ten minutes, and get a glass of water or something, and go back into the office. He loved that fact. Of course, he did teach at Jefferson Medical College as well, supervised residents, whatever. But he didn't have to get in the car. We didn't need the car. That's what we wanted to do. And I wanted to be a city person.
             And I might say – you first asked me how I got interested in this neighborhood. My hero, I suppose, was Benjamin Franklin. Since I was a kid I was interested in Ben Franklin. And my master's thesis at the University of Pennsylvania was "Benjamin Franklin and Music." [Laughs] And eventually I became Ben Franklin in that I ran the print shop at Independence National Historical Park. I was an 18th century printer, as he was. I talked about the power of the press and learned the tools of his trade. But he was a city man, as I wrote in a Philadelphia Inquirer op-ed piece [May 21, 1990], a Center City man. I don't know what part that played, but I certainly felt an affinity.
DS:      It sounds very reasonable. You asked me to remind you of red-lining.
EG:      Oh. Here, I speak for this house. How are we going to do it? Dan was just starting out in practice. And OPDC had to approve you.
DS:      Approve your plans?
EG:      No, they had to approve you.
DS:      As a person?
EG:      Yes.
DS:      How do you know that?
EG:      I was told it. And so they looked into our – were we going to be able to do this?
DS:      Your finances.
EG:      Our finances. Yes. I'm not sure – but there was also another approval needed. Let me finish about finances first and then remind me about the other approval [Laughs] which probably is just in my head. It may not have a basis of fact. But we had no money, and as I say, my father lent us – which we fully repaid – the $15,000 which we needed to purchase the property. My understanding is, now I'm not sure about this, that the Redevelopment Authority paid the current owner, which I assumed was an absentee owner, $30,000. They charged us $15,000. And that difference came from the federal monies that enabled this neighborhood to – what happened to happen. I had to go looking for a loan. At that point it wasn't a mortgage. It was a construction loan. They wouldn't give a mortgage until the construction was completed – until there was a house. So I went looking for money. And I went to every bank and lending institution I could think of. Nobody would lend us money. In the end, it was only Benjamin Franklin Federal Savings and Loan Association that came forth. I didn't know the term then – redlining. But my understanding subsequently is that this district – this neighborhood – was redlined. No one believed it was going to work. It was too risky for banks to lend money.
             As far as the other approval needed – all right. This may be shocking, and knowing where you folks are living, you may find this offensive, but it was generally perceived that this neighborhood was made up of two neighborhoods. There was the east of Fifth [Street] and there was the west of Fifth [Street]. I don't know if you have heard of this from anybody else. The east of Fifth was allocated to the right kind of people: white, Anglo-Saxon, Protestant, perhaps moneyed. This was the perception. I'm not saying it actually was a stated policy. And, therefore, the west of Fifth was for us Jews, musicians, artists and other not quite the right kind of people. That is, in fact, what happened in this block. I didn't know if any of this was true, and I wasn't interested anyway, because I wanted space, and I got what I wanted.
             But I think to some degree, this neighborhood is made up of many neighborhoods, as any neighborhood probably is. You have your geographic neighborhood. Your friends are your immediate neighbors, perhaps. It's your church affiliation neighborhood. It's your school affiliation neighborhood. There were the McCall-ites, and then there were the private school people. There were your economic levels, perhaps, I don't know. There were the conservatives and the liberals, vis-à-vis the Benezet fights. There were the preservationists. There were the old old, the newer old, and there were the new. And I think it has not been a unified neighborhood always, or ever. But it is a neighborhood in that we consider ourselves a neighborhood. And I think people generally come together when there is a battle. Otherwise, you make your own friends. There are the dog people and the non-dog people. [Laughs] There are the kids people and the non-kids people. There are the apartment and condo dwellers and the house dwellers. And they all have different interests. But early on that was….
DS:      Early on, did that affect you in any way? It sounds like that was the gossip.
EG:      I don't know. I was not shown properties to the east, but I don't know. I think that was my choice. But there was that feeling, and it has been discussed around here. [Laughs]
DS:      Did it affect you in any way?
EG:      There was always a slight feeling of exclusion. Yes. Still. Or, non-recognition rather than exclusion. More ignored than overtly rejected. I just don't exist. For example, I have accomplished a good bit in the preservation field. However, when it came time to do the historic district application, did anybody ask for my opinion, my advice, my cooperation, my input, my anything? No. Sometimes I'm mentioned here and there, though not forthrightly. Because I have a lot on my plate, I didn't butt in, but I was not included.
Recently there was an email – two emails. One expressed an interest in getting old newsletters – the old Society Hill Reporter – whatever that older publication was…
DS:      Was it the –
EG:      It was one sheet, always. Well, I had kept all those, because I'm a historian. The Resident. I'm a historian, and I keep stuff, which is also why I need a big house. And I responded. I understand I think you also did, eventually. I gave stacks of these newsletters to Matt De Julio [SHCA]. Later, I was criticized that I didn't give them to the Athenaeum. I have asked for a copy of the CD or DVD that they made of the newsletters. I've never gotten it. I've asked several times. And I've spoken with Nancy Frenze, because she's the one who first asked. She has also had trouble apparently communicating with the in powers at the Civic Association. I did get a receipt, a letter which I asked for, from Matt, that I donated these hundreds of documents, including the original house tour – a one-page folded description of that tour. Jo Ann Buller's house was on it. I remember that because I remember there being – I think it was – a pair of old spectacles they found in that house. [Laughs]
DS:      Do you have the feeling that –
EG:      Wait! One more exclusion. There was a notice within the last two years of an archives committee being set up. I emailed back that I'd be interested in participating. I never heard a thing. Another one. I got an email about a history that Stan Browne was working on, and it was Matt De Julio who said to the president, and I'm blocking on her name –
DS:      Tania Rorke.
EG:      Tania – saying, "I think you should consider Eleanor Gesensway. She has a lot of history in her head. Then Stan's drafts were sent to me for review, and I responded, and he responded. But I am never included voluntarily. [Laughs]
DS:      Right
EG:      Now, I think it is partly because I am not out there promoting myself. I'm not. But when I feel strongly about something, I have to do it on my own, ad hoc, because I'm not going to deal with these committees [Laughs] and with the Civic Association. In the end, yes. And that's how Save Spruce Street happened. I just did it.
DS:      Let's talk about Save Spruce Street. Let's do that now. How did that happen?
EG:      Did you want to go with some other order?
DS:      I think this is fine. Go ahead.
EG:      Oh, well, we're now up to the 1970s. I have a box this big on Save Spruce Street. I was just looking through it. It looks like 1977 was the beginning. But I learned – maybe even earlier – I learned somehow that Pennsylvania Hospital was planning to tear down the row of houses 700 to 714 Spruce Street. This is in my next block, the block further west from me. Those houses represented the next generation of architecture, of economics, of people moving into the neighborhood. The history was right there visible in the buildings themselves. As you go west from Front Street by generation, 20 years, 20 years, and so on, till you get to my house, 1806. Those houses (700-714) are 1830. You could read in those buildings the changes in the heating systems, because the window panes got bigger. The floor heights got taller. The wealth got greater. The stairways and wrought iron railings and gates were elegant. And so on and so on. There was a lot of history there.
             The hospital had already torn down – before I moved in – the western half of that block, from Eighth [Street] midway to Seventh [Street], and they built a non-descript, to put it mildly, structure for which they received – and I hope this is accurate – federally monies because they built it to house nurses' residences for the hospital. This was not a good neighborhood. And they were having trouble getting nurses, and they had a nursing school, I believe, a school of nursing –
DS:      A three-year program.
EG:      A three-year program. And this was a place, a safe place, right by the hospital, where the nurses could live. So, there were a lot of little rooms. The building didn't even observe the building line of the street, which is what our neighborhood is – some have called it boring – but that's what it is. It's a row in a line. They didn't observe that. Then, within a few years of building that building and getting those monies, Pennsylvania Hospital disbanded its nursing education program and turned that building into profit-making doctors' offices. The hospital did its deed. Now it wanted to tear down the rest of the block. I was very upset. The hospital had approval to demolish 700-714 Spruce. City Council had given them approval to do this.
DS:      The whole block.
EG:      The whole block. They had only done half. Everything was in place. They didn't need our OK or our not OK. They didn't need to come to the neighborhood for approval.
DS:      How did you find out about it?
EG:      I'm not certain. But I do know there was a meeting across the street, in the building adjacent to the German Catholic Church on the corner of Sixth and Spruce [Streets], whereby the President's Advisory Council – I think that's what it was called – held a public meeting to hear complaints that were surfacing, or maybe it was held because those were not federally listed, National Register properties, but they were on Philadelphia's Historical Commission's individual building register.
            But anyway, there had to be federal involvement on demolishing those structures. I really have to research this if you're interested. I went across the street to attend the meeting and I'm listening, and Richard Tyler [Director, Philadelphia Historical Commission] spoke, and this one spoke, and that one spoke. And I don't think I spoke at that point, because I was new to this game. The panel listened. Then we waited and waited and waited to be notified of their decision. And then the decision was made, but it was not announced! Somehow it began to circulate that they'd given the OK for the demolition. To mitigate the demolition the Advisory Council decreed that the Hospital had to measure the properties and register the drawings with HABS – Historic American Buildings Survey. There were a couple of other mitigating factors. But other than that, the hospital could go ahead and do what it wanted to do.
It was at the next meeting of the Civic Association that I just couldn't hold my peace, and I stood up and said, "I have just learned that everything that was done at that meeting, all these voices that were heard, made no difference, and the structures are going down." And I said, "That's a travesty." Whatever I said, it was the first time I ever spoke out in a public meeting. At that point, a gentleman stood up, and I became very fond of him in the future, although he caused me also a lot of problems. And he said, "You're now the chairman of the committee!" His name was Charlie, Charles Peterson. And all of a sudden, a committee was formed and I was the chairman! And I winged it. We had meetings.
             And I called it Save Spruce Street, or maybe Peterson named it. I don't really remember. (I know I later named the Let Lits Live Coalition, the successful struggle to prevent the demolition of the Lit Brothers Building.) And I was the spokesperson, and I wrote the letters to the Editor, and I was the negotiator. Although I learned a lot from Charlie Peterson, I also learned that people in power were not listening to him. He was perceived as being very knowledgeable but just impossible to work with. We went to John Gallery [City Director of Community Development] – we being Charlie Peterson, me, and Marian Carson because she was a Republican committee person and Gallery was in the [Frank] Rizzo [a Republican] administration. Gallery listened to us and he said, "Forget it. Pennsylvania Hospital can do what it wants to do and I will not get involved." We stepped into the elevator and Charlie Peterson and Marian Carson said, "Wasn't that wonderful?" I looked at them and said, "Where were you? What were you listening to?" I think Charlie rarely listened. And I'm a good listener.
             After that, I went to the City Planning Commission, to an open meeting, and Hillel Levinson was sitting as Acting Chairman in the place of William Rafsky that day. I had been teaching at South Philadelphia High School and I had to run uptown after school was dismissed at 2:30pm. The meeting was already in session, and I had never been to a Planning Commission meeting. This is very long-winded, and you can cut, cut, cut. [Laughs] I walked in. Peterson had saved me a seat on the front row. I didn't know anything, what was happening, how it was working, except that there were all these people seated at a big table, and I didn't know who they were. And here was this audience, and there were people from the neighborhood, and here I am, and Charlie's nudging me, "Speak!" [Laughs]
             I had prepared remarks, because I'm not a good extempore speaker. My voice quivers. Anyway, I started my remarks about how we love this neighborhood, and how we came down to fix it, and man, was I cut! I was cut off. Levinson said, "We know all that. And this issue is decided." And then I just spoke. [Laughs] And perhaps I cried. I am wont to do that. I don't know. And they began to listen. And Hillel Levenson turned to John Mitkus who was the Director of the City Planning Commission at this point, having replaced our neighborhood's good friend, Damon Child.
[End of first side of tape. Beginning of the second side of the tape.]
             EG:      Levinson said, "You handle this. I want you to deal with this." Something like that. Mitkus appointed his Deputy Director, Craig Schelter, to be the facilitator, negotiator, whatever, between Save Spruce Street committee and Pennsylvania Hospital. That started the process, because we now had some avenue of communicating with the hospital. Up to this point the hospital had refused to respond or communicate with us. Every effort we had made by letter, by phone call, had been ignored. Now they had to respond. And we had meetings and negotiations. And I was willing to listen, and basically Peterson was not. He felt that we had to save the whole building and also the insides of the buildings, because there were beautiful marble fireplaces and beautiful balusters and beautiful appointments. They were mansions. They were owned by the rich of the time. Some of them were robber barons from the anthracite region of Pennsylvania.
            Meanwhile Peterson did research on those properties. You see, we had an intern from Penn State University, Cindy Cargas, She came and did a lot of research and worked up the history of the buildings and their occupants. That was Peterson's forte. He was always insistent on finding the history, on learning, on learning. It was a wonderful education for me. But I was the negotiator. I was the one willing to talk. And they were willing to listen to me, because I was not Peterson. They often made fun of the little old lady in sneakers kind of thing, you know, but still…. Gary Aden, Vice President of Pennsylvania Hospital, was the point man. Robert Cathcart, President of the hospital, remained adamant. He would not deal with us. There was to be no compromise. But Gary Aden was willing. He was sort of my counterpart. And Craig Schelter was very helpful and we all became sort of friends by the end. [Laughs]
             In the end, we worked out a Memorandum of Agreement which the hospital insisted that the President of the Society Hill Civic Association also sign so there would not be a battle down the road since the Save Spruce Street committee was one thing, but we had no standing, really. The agreement concluded that they would save the facades only. We were not the first, but we were one of the major "façade-ectomies" in the historic preservation movement. Though this procedure is criticized, everybody, from the feds down to the locals, says this is a case where it worked. It doesn't work if you're just dyed in the wool, you've got to save everything, but we maintained the streetscape.
             The Hospital would repair, fix up, and maintain the façades including the first few feet of the building. In return, they got one or two extra floors out of that building for doctors' offices, because the heights of the old ceilings were so high. It was true, that it was hard to make one building out of those disparate houses. They now have five floors where they had four originally. They also have a below-grade floor. They got a lot of space. They also were permitted to add two stories onto their Eighth Street garage for parking. And they got permission to build a second parking garage on the corner of Seventh and Delancey [Streets] which aroused the ire of McCall School. And they had permission to build a future building on top of that parking garage – which has four stories: two underground, a ground level, and a roof deck. They had permission to build on top of that, but they would be required to set it back from the building line so that some of my neighbors west of me would not be able to say their sunlight was cut off. I was almost run down by my neighbor, who will be nameless, who has now moved away, in her Mercedes. She jumped the curb when I was walking on the sidewalk. She felt that the sun deck off of her third floor would be ruined by a building across the street. To date, the hospital has not built on top of that garage, but they had permission to do so. And that was the compromise negotiated.
            And I can remember two people coming to me out of sight of the committee and saying, "I can live with that." One was Bob Breading, the architect, who lives in the 700 block of Pine Street. The other people on the 700 block [of Pine Street], whose backs are on Delancey [Street] were not helpful [Laughs] in solving this problem. But Bob Breading said, "I can live with that." Architect Duncan Buell was also an early supporter. I didn't know these people, really. I didn't move in those circles. I was supremely grateful for these gentlemen who said, "You've done a good job. I can live with that."
We had to bring this compromise – this Memorandum of Agreement – to the Civic Association. And it was a heated meeting. I believe it was the only time in the history of the Society Hill Civic Association that the secret ballot was instituted and enforced. We were given special pieces of paper on which we had to write yes or no.
DS:      Do you remember who the President was then?
EG:      Yes. Joseph Bright, who lived on my block.
DS:      The vote?
EG:      The vote passed. I think at that point the folks east of Fifth [Street] came to my defense. [Laughs] The Memorandum of Agreement was approved. The President of SHCA had to sign it as did I and Charles Peterson. When the hospital's Board of Managers met, they voted to have the President of Pennsylvania Hospital sign it as well.
DS:      There you go.
EG:      And I had a mixed reaction from some neighbors. But I think everybody in many communities: the neighborhood community, the preservation community, the hospital community is OK with what we did.
DS:      It's glorious. We are so grateful to you. Really. I'm not sure that people tell you that, but I know a lot of people are. Let's get back to just a few questions I want to clear up here. On the construction of your house, do you remember approximately how much it cost you to re-do the house?
EG:      The construction loan – you know. I can't give you numbers. It's not my forte.
DS:      It could be just approximate.
EG:      Because there was so much expense outside of the basic stuff. I mean, the alley and garden walls, the exterior shutters, the kitchen and bathroom cabinets, the floors, the moldings and finish carpentry, the painting – all those things we did and paid for ourselves. I don't even remember the amount of the original construction loan. And then there was the architect's fee. Well, it was probably above a hundred thousand, but I don't know.
DS:      And then would you remember the real estate taxes?
EG:      Oh, no. I could find all that out probably.
DS:      It's just of interest, you know.
EG:      I have no recollection. I didn't deal with that stuff. [1967 Real Estate Tax was $948.70. 1970 Real Estate Tax was #1,020.30]
DS:      One of my favorite questions: What did your family think of this?
EG:      They thought we were crazy. Not just my family, but everybody, absolutely everybody. It stank in this house. It was, of course, cold, because nobody had been in it. But it smelled. And the streets were torn up back here. And there were rats. And every time another family started working on their house, there were rats again. And, "What do you want to live there for?" And there were shops, stores that you still wish were here and others that you wished weren't here. At the corner of Seventh and Spruce [Streets] there was a Haverford Cleaners, and there was the dry cleaning smell. There was an ugly, tall apartment house on that corner above the cleaners. Later that was torn down. Now there's a modern house there.
DS:      The southeast corner?
EG:      The southeast corner, yes. The Hopkinson House was built at that time, and those houses that rim it were here. They cost $30,000 to start with. I remember that.
DS:      The houses directly across the street from you. They cost $30,000?
EG:      They cost $30,000 to $35,000.
DS:      And they were new.
EG:      Brand new. And they offered parking. A lot of steps. I also have a lot of steps, but – [Laughs]
DS:      Your family?
EG:      Oh, just crazy. But to my surprise, my father, who was not always supportive of my interests – I mean, he paid for my younger brother to go to college, but he wouldn't pay for me. And he was a high school principal! Oh, he would pay if I went to some state school or something, but I got a scholarship to Penn, and so that's where I went. But I couldn't live on campus. I had to take the L bus, the subway, and the subway-surface trolley car to get to Penn. And my brother, who had poor grades and never any accomplishments, [Laughs] he got to go to Penn and to live at Penn. But my father was behind our buying the house. Once he saw that I had made up my mind, he lent us the purchase money. He was always a do-er, a fixer, a fixer-upper, too. So he would help on occasion.
DS:      Was he alive long enough to see how wonderful it is?
EG:      Yes. He died in 2000, three months shy of his 100th birthday.
DS:      Any your mother?
EG:      My mother died when I was 15. But my stepmother was around then. We were never that close, but she was supportive.
DS:      And your husband's family?
EG:      Oh, they were mavericks like me, and they had no money. My father-in-law was in the Philadelphia Orchestra. So they were town type people although they did not live in town.
DS:      They were OK with it.
EG:      They were OK with it.
DS:      They thought you were a little crazy but –
EG:      Yes. "This is what she wants," you know. [Laughs]
DS:      And so your friends, your contemporaries, were they also this way?
EG:      I think they all thought we were crazy. When they had the chance they all moved to the suburbs, almost all of them. And to this day, all my friends are still married and living happily together. I don't even know hardly any divorcees. They're wonderful friends. But of those couples, some of them would now like to move into town, but usually one spouse – and it's not always a male/female – does not want to move into town. But Dan, my husband, was very happy. He used to say, "Oh, I'll make the big decisions in life, like should we go to war or not. What shall we think about Russia?" He said, "You can take care of the little things, like where should we live, how many kids we should have, where they should go to school, what we should eat for dinner." [Laughs] As long as I knew my mind, he was happy. And he was happy here, too.
DS:      And your children?
EG:      The children, I think, loved living in town. I know David was held up at knife point three times on the way to Masterman School, but I continued to send them to public school on public transportation because that was my credo, that you have to learn to live with everybody, and that's the good thing about city living. And I sent them to Girls' High and Central High. I don't think they got the best education, but they got a good enough education. And they got into fine colleges, and they have become fine, independent – unfortunately (for me) independent – individuals, [Laughs] because they're not around here anymore.
DS:      Their memory of growing up here –
EG:      Their memory – Debbie, my older daughter would love to live in town. My son married somebody who is a suburbanite, so he does not live in town. He's out in Minnesota. And my younger daughter, Ellen, died ten and a half years ago of an inoperable brain tumor. But she loved growing up in the city. I mean they went to music lessons, ballet lessons, and art classes. I took this whole neighborhood group of kids – who all went to different schools – to the children's concert, and then to the youth concerts, and then to the senior student concerts of the Philadelphia Orchestra. We called ourselves "the kids of Seventh and Spruce."
DS:      Yes, it was easy. And when they had the teachers' strikes, we all got together.
EG:      Yes, they came here, the teachers, because I'm right across the street [from McCall School], and the teachers used to come here to get warm. I have an attic, which is set up like an open classroom. The kids enjoyed playing up there.
DS:      Does it seem like we had two very big strikes very close together?
EG:      1973 is my recollection of the big one. And Miss Gabriel, I don't know if you remember her. The second grade teacher.
DS:      Yes.
EG:      Well, we actually invited her to David's high school graduation party. She was his second grade teacher. She would sit on his desk, because he was a very active kid, to put it nicely. Occasionally I would see her on the street because she lived in Hopkinson House. She said, "Over the years, I have been invited to so many birthday parties, bar mitzvahs and bat mitzvahs, and graduation parties, and this and that." And she said, "I've only gone to two." One was Weinstein, the brilliant daughter of the mother who was a quilt maker on the 700 block of Pine.
DS:      Yes.
EG:      And the other was to her David's [pronounced Dah-veed], who was David, my David. I've done some substituting at McCall, and I've given them books, but I can't get them to clean up their trash.
DS:      Now we still have more tape, and if you have the energy, any other neighborhood stories or things that happened to you and your husband in this neighborhood, the children or with contractors? We've really covered quite a bit. You went into the banks –
EG:      Well, I don't know. I've been so happy here.
DS:      You don't regret a minute of it.
EG:      I don't regret a minute of it. I have not always agreed with policies that have been followed early on. I was very upset when it seemed to me the powers that be east of Fifth [Street] either agreed or had financial interests or something in the Old Mariners Church. I thought that building should be saved. This was before I knew I was a preservationist. Do you remember that?
DS:      Oh, it's at the end of my block.
EG:      Yes, that's right. And I thought, "This should be our neighborhood library." And actually, that was the first time I spoke up at a Civic Association meeting. [Laughs] And I was squelched. I don't know if it's true or not, but I later heard that some neighborhood people had a financial stake in that building and it's coming down, and the building of I guess it was Newmarket or whatever got built down there. I don't know if that's true or not. But, I thought, "Gee, this is a neighborhood that we're trying to save? We have built based on what was here? And they're against a proposal to reuse this structure and fight for its preservation?" That was a disappointment early on.
            We didn't all have to follow the architectural recommendations. Some people simply would not comply. My neighbors at 624 refused to put up shutters. To this day, I can't understand it. But, you know, I have loved every minute of it. I was sorry to see some of the early shops on Fifth [Street] – now that you're thinking of old days – leave. We had a butcher, I think. We had –
DS:      What street?
EG:      On Fifth, across from the SuperFresh. We had a vegetable place. Now what do we have? A wine shop and a hairdressing salon. We only have three within one or two blocks. Two at Independence Place! Those early shops didn't succeed, and things became a little more commercial. But now, you know, we have the farmers' market. Good things are happening. I got a little bit involved in the HeadHouse Conservancy. I've never done a whole lot for them, but I do lend my voice on the Board of Directors.
DS:      But you could.
EG:      It was interesting. A couple of things relating to seniors. Jean Bryan started that column in the newsletter called the Senior Scene, but since she's left, it's not much. But that was an interesting initiative by somebody to do something in the neighborhood. And here's another instance, where I don't get credit. But that's all right. I knew Penny and George –
DS:      Batcheler.
EG:      Batchelor. Thank you. – were struggling with growing older and wanting to stay in the neighborhood in their own home, and that would be my preference as well. I saw the article in the magazine section – no, I think the first one I saw was in AARP – about Beacon Hill Village. I took it to Penny and then it went from there. Jo Ann Buller took over. So, fine. I'm delighted for everybody's sake, although I haven't heard much lately. But that's all right. Somebody's working on it, and I've not done the work. But I was the one – [Laughs]
DS:      And that is the thing about this neighborhood, is that you can get involved and extremely involved if you let yourself. I don't know if that's the case out in the suburbs, having not lived there. I don't know. But it seems here you're so close that you interact with your neighbors all the time, which is wonderful. And that's the way it was back then, too, when we all first came here in the 60s.
EG:      When did you come?
DS:      Same time as you, 60s. We bought the house – the lot – in '62. David went after it in '59. We didn't buy it until '62. We didn't move in until '64.
EG:      I knew you were earlier, because you were already –
DS:      But then we had an empty lot.
EG:      You were very active.
DS:      Other stories. Any problems with, let's see, Hopkinson was already here.
EG:      I might say something about children. My kids, well, my boy, David, I think he missed not having more sports in this neighborhood. But, man, they played in the schoolyard! And they were not regimented. And they were not regulated. And they didn't have uniforms or leagues [Laughs] I had to repair the patches in the knees every week on those old corduroy pants, I'll tell you. But they played hockey, and they bought their own equipment. I mean we had to get the face mask and the pads and so on.
            They had a great time as youngsters until that '73 teachers' strike when everybody dispersed. On this block alone, kids went to Episcopal Academy, Friends Select, Baldwin, Penn Charter, Germantown Friends, and so on. They were all dispersed, and those schools had playing fields and after-school activities. And the playing in the school yard really went downhill. You don't see a lot of it even now. The neighborhood kids now don't seem to go to the neighborhood school from my observation. That's where my kids met their friends. Right in the neighborhood school. That's where I met the parents. And now that's not available to the young people moving into the neighborhood. That should be a glue. That should be an attraction, and it's not. And that's, I think, a shame. They did play, but they did not have some of the other experiences that now I guess parents are wanting, soccer and so on.
             Also, at McCall in the old days, there were after-school activities. They were in some kind of drama club. I remember the Levenson kids – Lisa was quite a little actress. Anyway, one year that little after-school group did The Wizard of Oz. They went on to win a city-wide competition. And they performed at the Civic Center. David was the Cowardly Lion, and to this day, I mean even when he was in medical school, he put on some kind of production, and he sang and danced. [Laughs]
DS:      Who were those after-school – who was that sponsored by?
EG:      That's a good question.
DS:      I know they had some classes at St. Peter's School for adults. You know, knitting and weaving and music and books and – But I can't remember. Somebody sponsored –
EG:      The Department of Recreation, I think.
DS:      I guess so.
EG:      It was not the School Board, because there weren't teachers. But I think it was Recreation, perhaps before Starr Garden did some kind of after-school stuff.
DS:      Did your children go to Starr Garden?
EG:      Not much. By that time they were at Masterman and they had more homework. And they went to ballet and I used to take Ellen to gymnastics up in Manayunk twice or three times a week. This, after saying, "I'm not living in the suburbs. I'm not going to be a chauffeur!" [Laughs] Debbie could get to ballet on her own, but Ellen preferred gymnastics, and that was in Manayunk. No, but at that McCall after-school activity time, there was also arts and crafts. I still have the stuff they made for the Christmas tree that I take out every year. And there was this drama club. There must have been other things, too. The kids had good friends.
             [Tape is turned off, then on again.]
EG:      It just occurred to me; we had another obstacle in the renovation of the house here. It was that I needed room for a grand piano. The living room is about only 11 feet wide. I wanted to push that wall out four feet for a distance of about ten feet. They said you can't encroach on the alleyway. Well, there was still more walkway than the neighbors had! I had to get a zoning variance. Also, where the kitchen is, there had been a wall with two windows, and I just wanted to make a bay window there. I had to get a zoning variance! I had to hire a lawyer, pay money to a lawyer to accompany me to the Zoning Board! And in the end, I remember it was I who spoke, because I had the emotional investment. [Laughs] And I did get the variances.
DS:      You did get the variances. But it was a hassle.
EG:      It was a hassle, another obstacle to overcome.
[End of interview]
© 2008 Project Philadelphia 19106™. All rights reserved.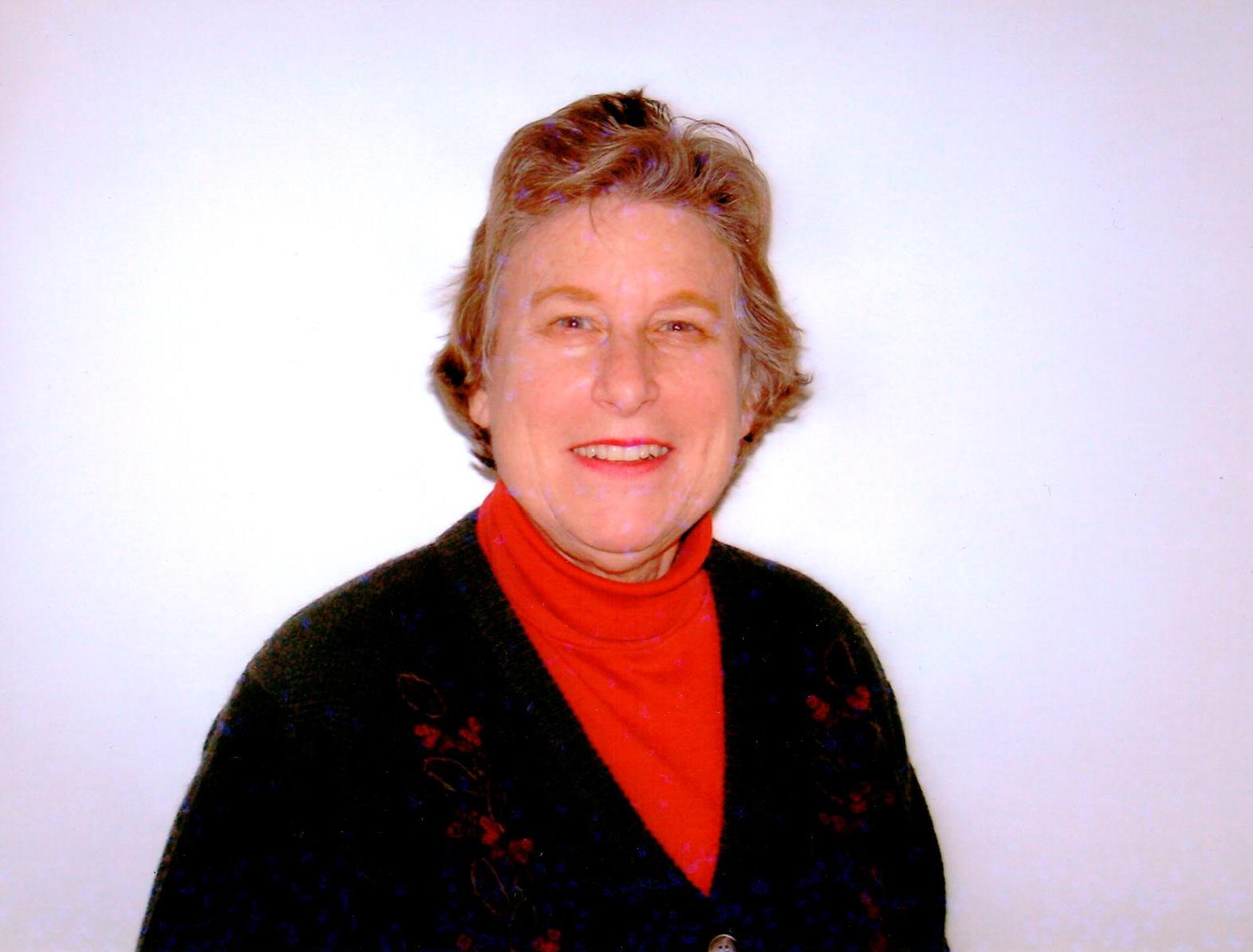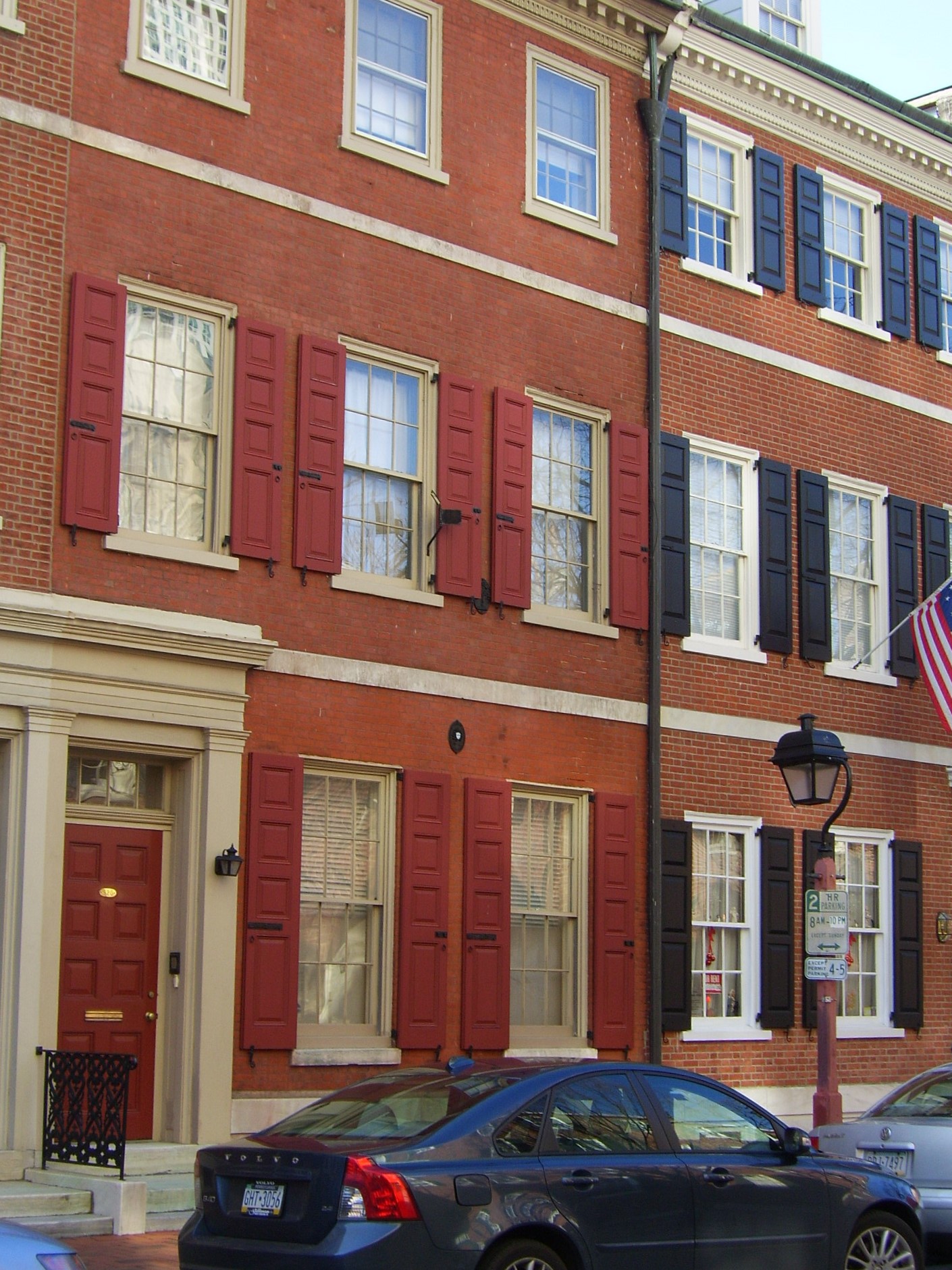 About the Interview
Interviewer
Dorothy Stevens
Transcriber
Cynthia J. Eiseman
Interview Location
626 Spruce Street
Interview Date
January 5, 2008
Interviewee
Gesensway, Eleanor
Narrator Type
Redeveloper - Restoration
Oral History Sources